THREE STEPS:

1) Learn as much as you can.


* Join a Facebook group like Refuse of Cuyahoga County

* Get to know the tests. Governor Kasich signed a two year budget bill on June 30, 2015 which pulls the PARCC tests out of Ohio. The PARCC tests will be replaced by AIR tests in the 2015-16 school year.
* Third Grade Reading Guarantee - Third graders must pass the designated state reading test in order to be promoted to fourth grade reading.
* 2018 Graduation Requirements - Students graduating in 2018 will have three graduation options.
Freshmen Option 1 is to earn 18 or more points from the scores on the seven PARCC/AIR End of Year Exams. Minimum requirements are 4 points from the two math tests, 4 points from the two English tests, and 6 points from the 3 science/social studies tests. The end-of-course exams will be scored on five levels of achievement with each level earning points of 1-5 rather than a pass/fail score.**
Freshmen Option 2 is to earn a remediation-free score on a college entrance exam such as the ACT/SAT. the remediation-free scores are on the English language arts and mathematics sub-tests. Those scores are set by the
Chancellor of the Ohio Board of Regents, (higher education institutions). The details on this option will be determined by
spring 2016.
Freshmen Option 3 is a work/skills assessment and an industry credential. ODE continues to add to the approved credentials list.

**Requirements may be changing now that legislators have removed the PARCC tests from Ohio.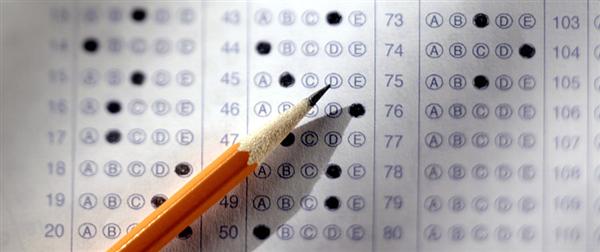 How to Protect Your Children from
Standardized Testing in Ohio
2) Refuse the tests for your child. There is no law that says you can't refuse standardized tests.
Click here for more information on the Supreme Court's Parental Rights Doctrine.

Here are some suggestions:
~ Write a letter announcing your decision. You may use this sample letter or create one of your own. If creating a letter of your own, please make sure to use the word REFUSE, rather than OPT-OUT. You will most likely have to complete one form or letter per child. Deliver this letter to the principal of your child's school.

~Also, carbon copy your letter to each of your child's teachers so that everyone is aware of your decision. You may also choose to notify them in advance and explain that the decision is not a reflection on them.

~ (optional) You may wish to follow up with an email of your letter to your superintendent, assistant superintendent/director of educational services/curriculum director, and building principal(s). Carbon copy all board members.
~You can REFUSE any practice testing or test preparation exercises and request an alternate assignment for your child if you would prefer that they not participate in those activities.
~Ignore empty threats and misinformation after you refuse. Letters acknowledging the receipt of parental refusal (opt-out) information vary by district, but sometimes they are intentionally vague, deceptive, threatening, and in some cases, misinformed.


3) Contact lawmakers and school board members to voice your concerns.